Ready for new digital possibilities?
Welcome

😃
With lively story we have launched a storytelling format that makes it possible to enrich stories with pictures, audio, videos and special effects without any programming knowledge. Already published books and audio books can also be transferred into the format.
Without technically overloading the story, stories can be enriched with action scripts like cell phone vibration, dark screen, incoming call or chats between the protagonists.
The Creator, which can be operated without programming knowledge, was developed by Tapster Media GmbH in cooperation with experts from the publishing industry to give the entire sect the opportunity to break new ground in digital publishing.
lively story is an independent platform and offers an innovative way to exploit content worldwide and in multiple languages.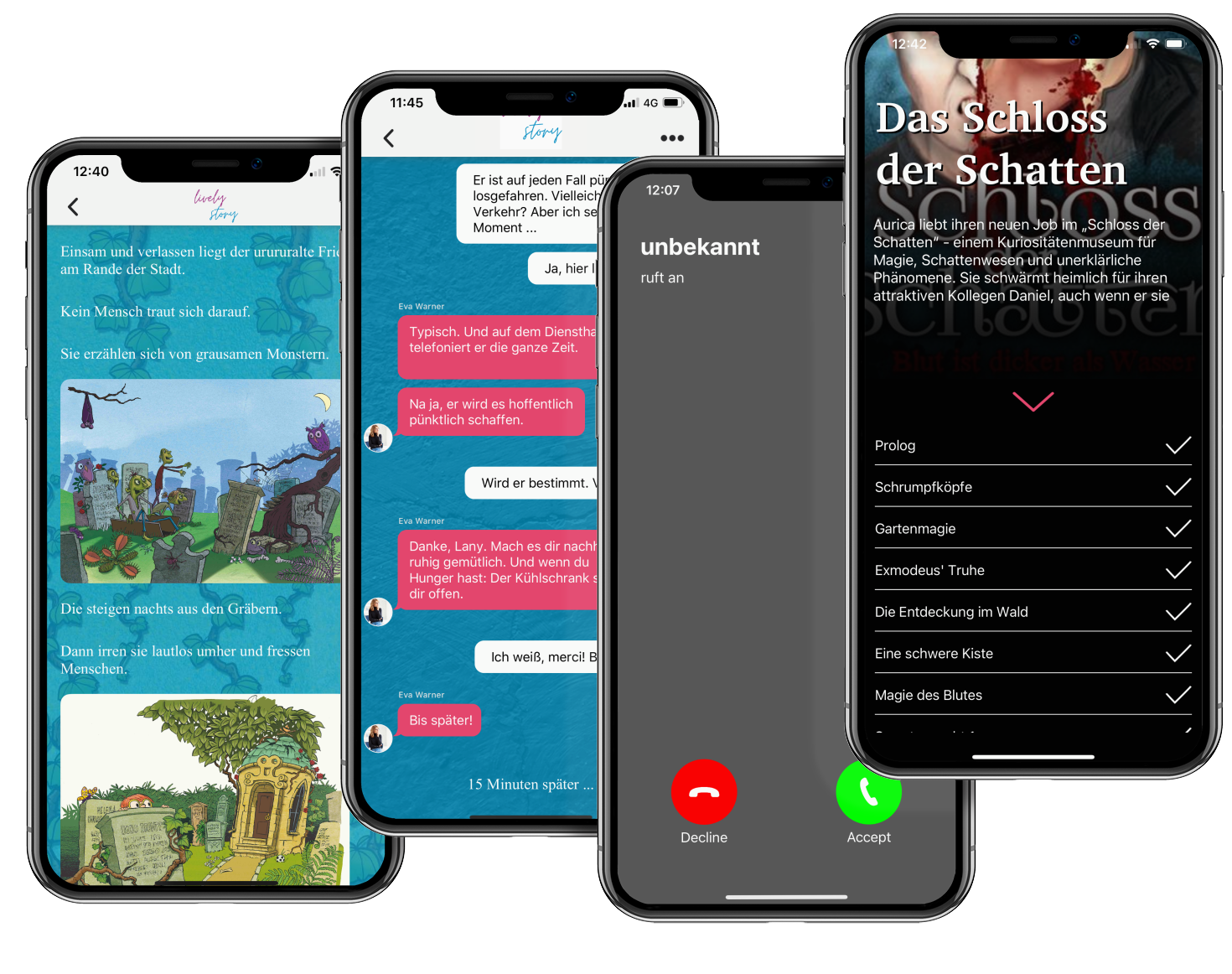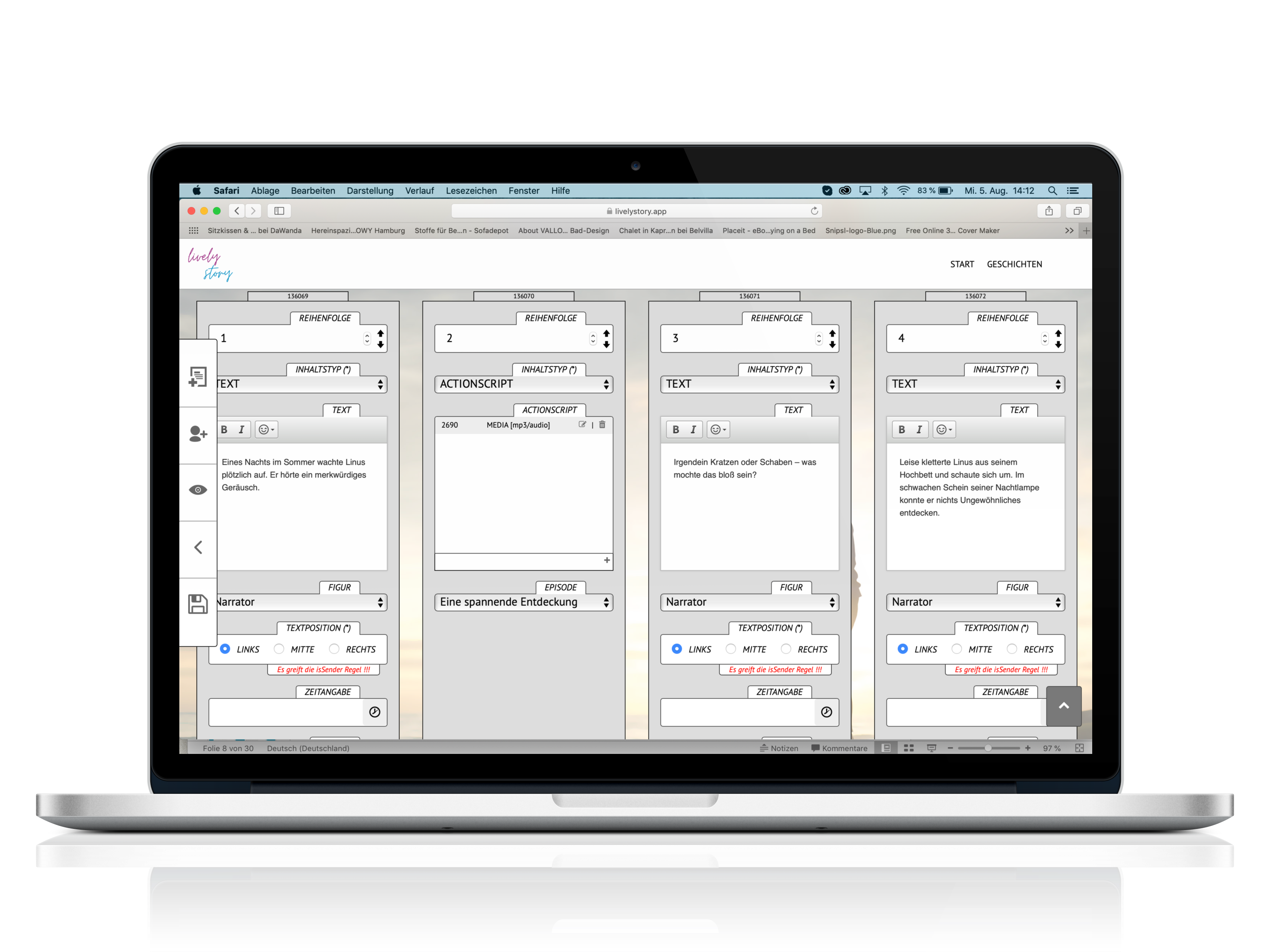 The finished lively story can be offered as a stand-alone app in the AppStore or on GooglePlay and is delivered to all connected partner stores. The readers then only need the free lively story reading app and to buy the story in one of our partner stores. A connection to the publisher's own stores is also possible as well as having the stories prepared by our team.
We look forward to hearing from you and will be happy to explain all possibilities personally.
*My data will only be used for the purpose of processing and answering my request.* By sending the contact form I agree to the processing of my data. *