Your film in a completely new format!
Explore new digital possibilities. Simulate an incoming call, let your users' smartphone vibrate and go dark at the most exciting moment, add audio, images and text as special effects or as part of your story, let your protagonists chat with each other.
skills to use our authoring tool and the production costs are much lower due to the media mix already available. Corona-related difficulties of a shoot can be coordinated better and more easily.
Your story can be offered as a standalone app in the AppStore or on GooglePlay and will be delivered to all affiliated partner stores. If users buy the story in a partner store, they only need to download the free "lively story" reading app and can enjoy the story on their smartphone or tablet.
We look forward to hearing from you and will be happy to explain all the possibilities to you personally.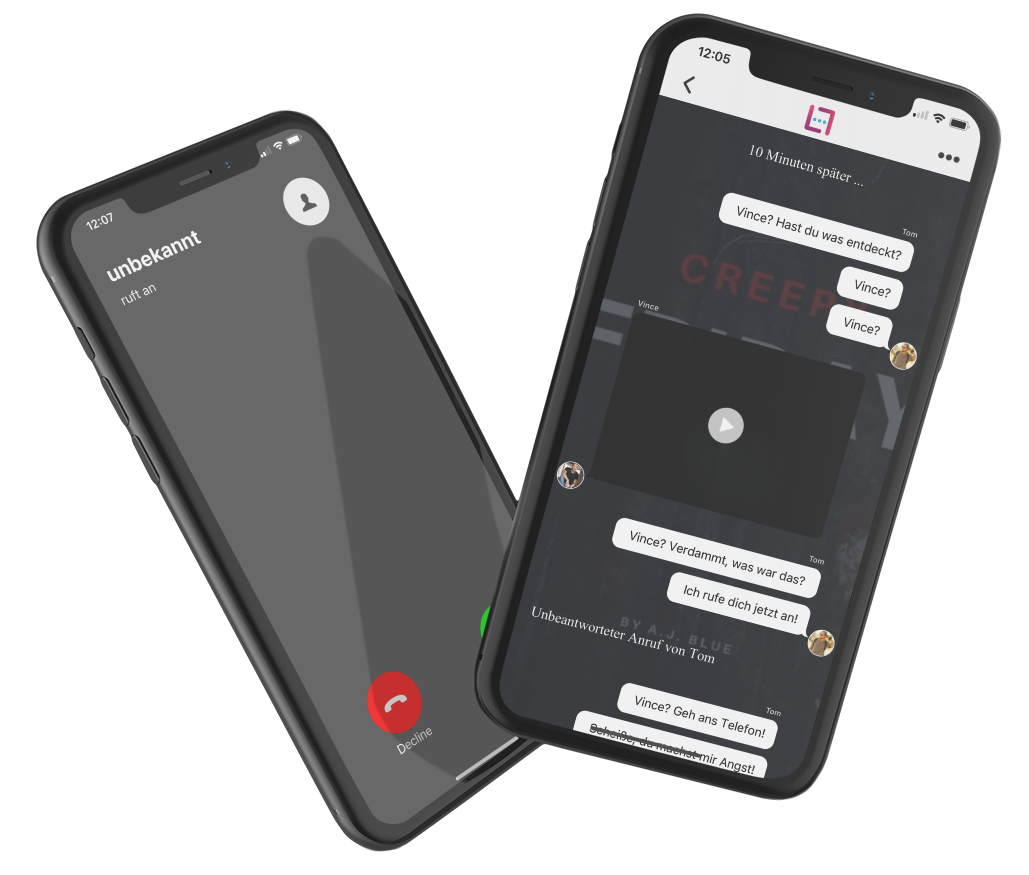 My data will only be used for the purpose of processing and answering my request.*
By sending the contact form I agree to the processing of my data.